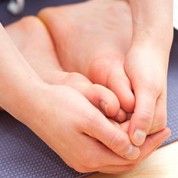 How Yoga Can Help
Over the last several years, the practice of yoga has grown and moved toward a more central position in both alternative and mainstream therapy choices for those seeking solutions to a wide variety of personal challenges.
Many are surprised and pleased to find that it can be a powerful and deep way to enhance life satisfaction and happiness on so many levels. It is more and more apparent that lifestyle is a factor in many issues we have historically attributed to age or genetics. We all are coming to realize that the cumulative effects of stress causes a multitude of health problems.
More and more research is available that indicates yoga techniques are powerful tools to reduce stress, as they offer real physical health benefits, including lower blood pressure, improved cardiovascular efficiency, and less gastrointestinal upset. Learning and practicing yoga can help you achieve improvements in your dexterity and balance. This can be a huge benefit for athletes looking to improve their game and everyone seeking to remain active and vital throughout their life.
Group yoga classes are formatted to integrate the physical practice of yoga, basic and more advanced meditation, and breath work. They are designed to support you in achieving a wide variety of goals, offering the benefits of yoga, including physical strength and flexibility, increasing endurance and balance and reducing stress.
Yoga uses a series of body poses and breathing exercises integrated in ways that assist in reducing stress. For those who suffer from ailments which can be worsened by stress, such as asthma or chronic pain, yoga and meditation can be a valuable tool for reducing their effects. Group classes or in some cases individual yoga therapy sessions can help you in targeting lifestyle solutions to these more serious issues.
The practice of yoga focuses on the connection between the body and the mind, and the goal is to create harmony in the physical and mental aspects of your life. This harmony comes about through postures (called asanas), proper breathing technique (pranayama), and meditation. Each of these three principles is equally important in achieving real health benefits from your yoga exercises.
But the physical improvements aren't the only benefits. Many students find that the reduced stress you'll have from practicing yoga will help lower your anxiety level. You'll have an improved sense of well-being and less depression.
What's more, as a direct result of learning yoga you'll may enjoy more energy and focus, allowing you to achieve more balance and happiness in your life.
Many people find that when they start practicing yoga, they change their way of thinking about their bodies. Since the goal of yoga is to help focus the attention on yourself, you will become more aware of the things going on in your body and in your mind. You'll take notice of any negativity and be able to recognize it for what it is. As your awareness of negative thoughts increases, those thoughts will actually begin to disappear. Bringing them to the light, so to speak, helps you break the unconscious cycle of feeding those negative thoughts.
By reducing your internal negativity, you'll be better equipped to reduce external negative habits, like overeating and smoking which lead to poor health and unhappiness. By using yoga techniques to focus on your inner negative processes, you can eliminate the triggers behind these bad habits. This benefit of yoga is in no means meant to imply that yoga is an easy way to lose weight or stop smoking. It simply means that as you practice yoga, you'll start feeling better inside and will naturally begin to behave in ways that help to further this feeling.
Yoga works a bit like a flashlight in the dark, by showing you the dirty corners and hidden negativity of your mind. It does this with a fundamental invitation toward releasing self judgment to make this exploration safe and inviting. In this way, you can become more at ease with yourself as you begin and proceed on your journey. While it doesn't clean these things out for you, it does support you in the process by helping to make things clearer, allowing you to more easily break bad habits that are preventing you from being as healthy as you could be.
***Starting your journey in learning yoga can be both exciting and challenging. I am here to help you with your questions and help you navigate some of those difficulties and discover the best way for you to meet your goals. You can explore this website for information on the individual and group yoga classes I offer in the Guilford, Madison, Branford and New Haven and Woodbridge Connecticut areas. I specialize in employing yoga and other powerful energetic, meditative and relaxation practices that offer non -medical support to help with stress management and mitigating the physical and mental effects of long term stress.
If you are struggling with pain or balance issue or other bodily limits I invite you to explore the functionally based posture therapy and corrective movement re-patterning work I do with clients individually and in small groups. With this approach of treating the body as a unit and the self as a whole we can work together to formulate powerful ways to help resolve challenging balance and movement issues, chronic pain problems as well as enhance physical and athletic performance.
For a free no risk consultation for answers to your questions or help deciding which services may best meet your needs please call me, Alan Franzi at (203)488-1700.