Our non-medical Postural approach to common issues of chronic pain, joint degeneration, balance problems, and repetitive stress injuries is designed to address these problems and their root cause; the way we use our bodies. How we sit, stand, and move throughout our lives can lead to unconscious problematic and painful postural imbalance and movement restrictions.
The more we repeat a certain posture or movement patterns, the more deeply learned those muscular patterns become. After a while, they become so deeply learned that we don't even have to think about them. Sometimes, we learn patterns that damage our bodies–like sitting hunched over at a computer and the only way to change these deeply learned muscular patterns is to re-educate the nervous system.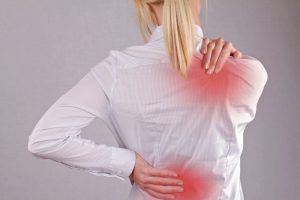 Our way of assessing these issues and using therapeutic posture and movement re-patterning exercises engage the nervous system in an active learning process. Blending corrective exercises sequences and specialized very slow, focused, conscious movements educate the body and the nervous system how to release chronic muscle tension, stand and move in more natural, efficient ways so that you aren't continuing to put yourself in pain or doing damage to your body.
Our program is designed to help you systemically address and resolve the bodily imbalances at the root of pain, balance and movement challenges and allow the natural healing processes of the body to take over. All this to help you attain you goals of relieving pain, shedding undue movement limitations, enjoy more healthy aging and get back to an active lifestyle.
You can click here for a pdf of my brochure with more information about me and the program
For more on this Posture Therapy please contact me here, email me at alan@creativeedgeyoga.com or call me at (203)488-1700.