Why Online Posture & Movement Therapy?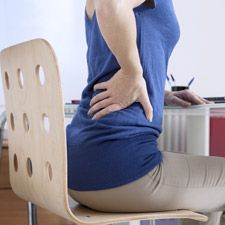 How and Why Online Posture and Movement Therapy Programs Can Help
Are looking for solutions that will help you to address chronic pain, balance and other movement challenges, unable prefer not to come into our studio our online therapy program can work for you.
Managing and eliminating your chronic pain today is easier than ever through our simple and accessible online therapy using platforms such as Zoom, FaceTime Skype and other common video streaming platforms.
Our program employs the same methodology and process as our in-studio sessions.. All you need is a computer, tablet or smartphone and an Internet connection. We can help you make this an easy process to set up and get started at any time.
People are loving our in-home, online therapy sessions. Here's why.
No driving required!
You get to continue address your pain and movement related problems from our unique and effective postural perspective and therapy protocols.
You get to see and speak directly with the therapist, develop your posture and movement assessment, therapy protocol and receive full instruction via our online video tool – It's just like we're there together.
You don't need much space or special equipment
We can tailor the therapy to your space and its unique requirements.
We can see you and offer modifications, tips and other coaching while the session is occurring.
You will get the same printable and video materials for your home therapy as you would in an in-person session.
Contact us now via phone at (203)980-8853, by email at alan@creativeedgeyoga.com or by clicking here and filling our the form.